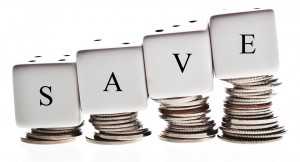 People nowadays are becoming more active and alert about making investments in mutual funds. The only can of worms for them is- which mutual fund to invest in? There are many options available in the market but, which is the one that can outperform all the others? MySIPonline would conscientiously like to give the answer to this sixty-four thousand dollar question. According to us, investing in schemes of HDFC Mutual Fund will help you accrue more returns. Let us now see why picking HDFC Mutual Fund is a smart choice.
HDFC Mutual Fund- An Overview
HDFC Mutual Fund is one of the largest and well-established mutual fund houses in India. It concentrates on handing over consistent fund performance across the categories. The HDFC AMC aims to become an epitome of success among its peers in the Indian mutual fund market. They are recognized for their high level of ethical and professional conduct.
As per their investment philosophy, they intend to provide investors with an opportunity where they can acquire higher profits on investments in financial market without staying worried about the market's ups and downs. To achieve this aim, HDFC Mutual Fund has created a team of experts for fundamental research with effective analysis. This AMC has catered different products according to the different objectives and risk taking capacity of the investors across the country.
Schemes Offered by HDFC Mutual Fund:
There are various schemes offered by HDFC MF, but the ones that are recommended by MySIPonline are listed down below:
HDFC Mid-Cap Opportunities Fund Growth : This fund was launched on June 25, 2007. This is an open-ended scheme that has an aim of accomplishing monetary growth from a diversified portfolio that constitutes of equity and equity related securities of small and mid-cap companies. Instead of being a latecomer in the mutual fund market, it has managed to offer 17.44% return on investments by beating its benchmark. This will be a good pick for those investors who can tolerate moderately high risk.
HDFC Prudence Fund Growth : Since inception on February 01, 1994, the fund has concentrated on providing regular returns and capital appreciation on long-term investment by investing in a mix of equity and debt instruments. It is the efforts made by the fund manager Mr. Prashant Jain that the fund has given 18.96% return since its launch. Those investors who can bear moderate to high risk must go for investing in this fund.
HDFC Corporate Debt Opportunities Fund Growth : This is an open-ended income scheme that aims at regular income and capital growth by investing mainly in corporate debt. It takes Crisil Short-Term Bond as its benchmark for tracking the fund performance. Investors who don't want to indulge in high risk investments and are satisfied with average returns up to 9% are a good suit for this fund.
HDFC Top 200 Fund Growth : This fund concentrates on obtaining long-term capital appreciation by investing in equity and equity related securities of the companies which are taken from BSE 200 index. The scheme was launched on October 11, 1996, and since then, it has outstandingly provided 20.33% return. Investors who can bear moderate to high risk can invest in this fund.

These recommended schemes have performed well in the last five years and fed satisfactory returns to the investors. HDFC Mutual Fund online has gained the trust of investors by providing consistent returns throughout the years. And, it is very well said that learning from self experiences is good but learning from the experiences of others is better. If you are willing to invest in the funds of HDFC MF, then connect with us; we would be more than delighted to start your investment with this AMC.