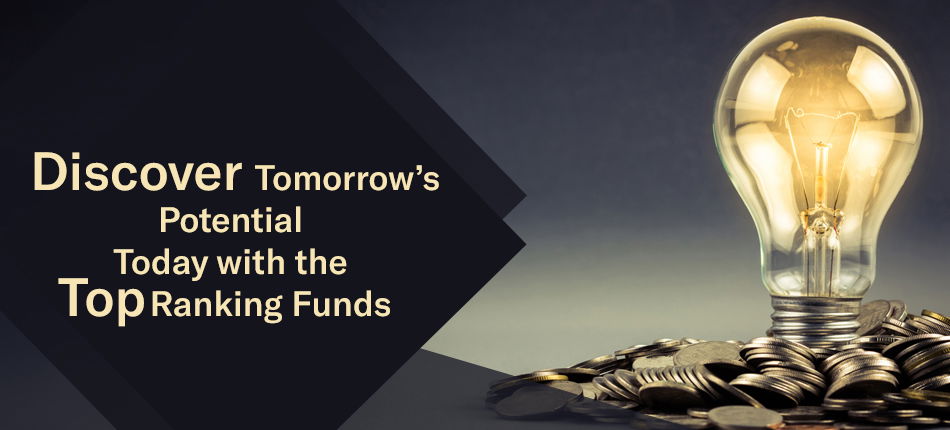 Top ranking funds are those options for investing which have the potential to create a big corpus for their investors. These funds help an investor by assuring the online strategy for their investment. An investor can't simply put his hard earned money in a random scheme. So it is advised to contact their financial advisors or be in touch with the experts at MySIPonline to know about the ranking and the most beneficial schemes. Here is a brief of some of the Top Ranking Mutual Funds in India so that an investor can get the actual idea about the various top-ranking funds because it's very important to know about the different products offered by the AMC and their well-being before making any investment decision.

SBI Bluechip Fund (G): It is a large-cap equity fund which invests more than 85% of the corpus in equity instruments of large-cap companies. It has shown an annualized growth of 18.8% in 5 years and 13.6% in 2 years. The fund is managed by Ms. Sohini Andani who is a B.Com and CA. She mainly targets banking and finance sector and has allocated approximately 30% corpus in it. The aim is to generate long-term growth by investing predominantly in large-cap equity instruments.

L&T Emerging Businesses fund: Emerging funds are generally small-cap funds which invest their corpus in equity instruments of companies which are at the emerging stage and have the potential for growth in future. This particular fund has been one of the best in its category, according to Crisil. Due to its outstanding growth of 20.3% in 1 year and 35.5% in last 2 year, the fund manager, Mr. Soumendra Nath Lahiri, allocates more than 50% corpus in small-cap companies and approximately 40% in mid-cap companies. Engineering, manufacturing, chemicals, and real estate have majority of the sector allocation.
SBI Small Cap Fund (G): This scheme was earlier known as SBI Small & Midcap Fund. It has performed significantly well in the short period and has generated 25.1% return in 1 year, and 27.9% annualized returns in 2 years. Since its launch in September 2009, it has provided 21.26% returns. The fund is managed by Mr. R Srinivasan who is M.Com and MFM. He generally invests more than 75% of the corpus in equity instruments of small-cap companies and the rest of the corpus in mid-cap companies. Engineering, finance, and manufacturing companies are the top priorities of the manager.
Mirae Assets Emerging Bluechip Fund: Mirae Asset MF provides an opportunity to enter into the value of today's large, mid, and small-sized companies in the form of Mirae Assets Emerging Bluechip Fund, which carries the aim to generate income and capital appreciation by investing in equity and equity related instruments of the large and mid-cap companies. 65% of the asset allocation has been done in equity and 35% in debt and money market instruments. It is managed by Mr. Neelesh Surana from May 2010 and has the AUM of Rs. 5429 Cr. 30% of the sector allocation is in financial and banking sector, 8.33% in FMCG, 8.21 in automobile, etc. Performance of the fund was appreciable as in 2014 it has given the returns of 84.62%, 14.08% in 2015, 12.17% in 2016, and 49.01% in 2017.