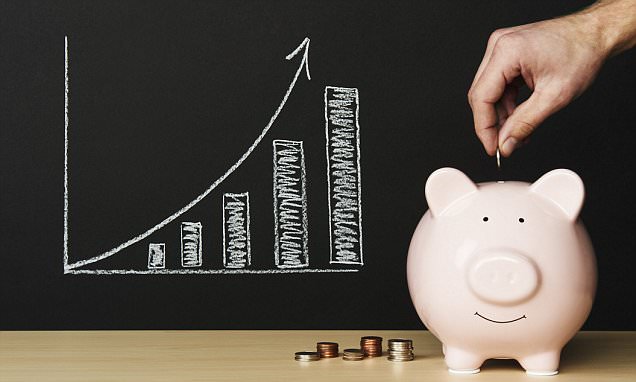 Incorporated under the Companies Act, 1956, Motilal Oswal Asset Mnagement Company manages the investments of Motilal Oswal Mutual Fund. We at MySIPonline are an active distributor of Motilal Oswal Mutual Fund and have become India's most appreciated investment platform. We would like to brief you about some of the top performing schemes of the fund house so that you can easily find a scheme relevant to your investment objective to start your investment.
Motilal Oswal Focused 25 Fund -
Just like the famous quote that says- 'With the power of focus, you can see constellations where others only see stars.' You can have a secured future and goals achieved earlier than others who would still be struggling with present expenses by investing in this scheme. This one is an open-ended scheme that has recently been launched in 2013 and belongs to large-cap space. It aims to acquire long-term capital growth by investing in up to 25 companies which possess long-term sustainable advantage and growth potential. Virtuous fund manager Mr. Siddharth Bothra has been managing the scheme since 2016. Although being a newbie in the mutual fund industry, the fund has been delivering an impressive performance which has made it secure a four-star rating on both Value Research and Morningstar. Major investment sectors of the fund are financial, automobile, and FMCG. If you are looking to investing in the funds that invest in large-cap companies, then this fund is a comparatively safe bet.
Motilal Oswal Midcap 30 Fund -
This is an open-ended scheme that strives to achieve long-term capital appreciation by investing in a maximum of 30 companies that belong to mid-cap space. The fund managers search for those companies that can sustain the competitive advantage and possess high growth potential. It is also a new entrant in the mutual fund industry as it has recently been launched in 2014. Investors willing to invest their money in mid-cap equity can go for this fund.
Motilal Oswal Multicap 35 Fund -
This is an open-ended multi-cap equity scheme which has also been launched recently in the category. Carrying a unique mandate, the fund has shown remarkable returns in the past three years. It strives to attain long-term capital appreciation by investing in maximum of 35 companies across sectors and market capitalizations. Currently, it has a mix of 20-26 stocks in its basket, hence providing sufficient diversification to the portfolio. Risk optimization of the portfolio is of main concern for the investment team involved. Since inception, it has actively delivered 28.33% average annual returns to the investors. Though the track record of this fund is too short, but looking at the last three year returns and the investment strategy, we can say investing in this fund will be a win-win case.
Motilal Oswal Mutual Fund's basket of investment solutions is concentrated on 'buy and hold' philosophy similar to the investment philosophy that it follows. Its equity linked products are suitable for the investors with a long-term investment perspective and allows SIP investment of as low as Rs.500. If you are interested in investing in any of the funds of Motilal Oswal Mutual fund house, you can talk to our experts get your portfolio ready, and invest through our portal. We, at MySIPonline, charge no registration or transaction fee for investments and maintain the transparency throughout the investment process.